Be part of our franchise Make a right dision about investment and join us
Would you like to have the biggers company in the business with passive income? You can get involved to the franchise with unique know-how in the Europe. Be part of our business and invest with us. In the first year you can get about 700 clients and open 8 franchisees. Exteria Market as a product is able to earn 60.000 EUR mouthly.
We looking for business partner
The advatage (benefit) of Exteria Market is that you do not have to understand to health and safety. Your main task is to concentrate to the business.
Earn up in two months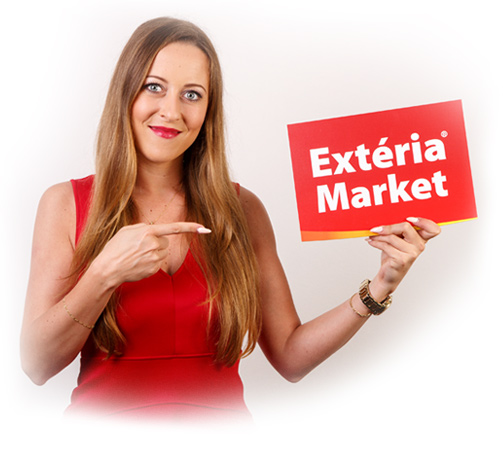 After sednign application form we arrange an appointment in London and we introduce you our franchise concept Exteria Market for UK and future cooperation – expectations and Terms and Conditions.

Everything begin by signing contract about future agreement and paying a fee for master licence for UK. After signing the master license we will help you to find and choose your new head office for franchising center Exteria Market.

Next step is signing master franchise license and pay rest of the payment for master license.

Then we order furniture for your Exteria Market office. Our franchise manager will help you with staffing and running the business throughout the cooperation.

We do initial training for office staff and ecplanation how to run business with Exteria Market. You will have a sophisticated system and operating manual that will help you as well to running Experia Market as a good manager.

After then we will be able to open yours headquarters office.

We are low-cost franchise. On the beginning of business is an entry fee 220.000 EUR for UK arae license with returns within 24 months. Then 180.000 EUR for Exteria Market license include system and operating manual. Equipment and furniture of branch office 40.000 EUR
EXTÉRIA MARKET in numbers
Czech Republic and Slovakia in the year 2018
2 Countries
18 Franchise
Markets
Your business in the first year
2019 During first year
5 Franchise
Markets